A comprehensive platform for databases, analytics and data governance that drives innovation and enhances competitiveness.
Accelerated Innovation
Using automation and AI drives productivity improvement and enables greater focus on creating business value.
Enhanced Agility
With an integrated data platform, your business can anticipate change and make decisions faster.
A Secure Platform To Build
Leading-edge security and privacy controls enable enhanced data protection and governance.
Applications that unite people, insights and processes across every line of business, empowering exceptional customer experiences and unlocking greater operational agility.
Faster Impact
The ability to adopt and adapt solutions quickly, and deliver more value in less time.
Greater Adaptability
The freedom to adapt across new business priorities, market conditions, and customer opportunities—right as they emerge.
Hyperconnectivity Unleashed
Unlock a hyperconnected business that links people, data, and processes across the organisation.
Security, compliance, identity and management solutions that work across all platforms, clouds and apps.
Protection Against Cross-domain Attacks
The ability to prevent threats and stop attacks before they happen.
Enhanced Data Protection
Encryption capabilities, key management, and sensitive data discovery that helps protect data and workloads.
Network and Application Protection
Tools that enforce fine-grained enterprise security policies through network and application protection services.
Tools that drive collaboration across geographically-diverse organisations, empowering team members to make the greatest impact possible from anywhere, on any device.
Enhanced Productivity
Every employee, from office workers to frontliners, connected and empowered for greater productivity.
More Impactful Innovation
Innovation capabilities empowered and support across diverse workforces.
---
Discover some of our best work below and click through to download full PDF case studies.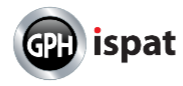 Delivering Google Workspace as a game-changing enterprise solution
Delivered by: Robi for business
DOWNLOAD CASE STUDY

The most complete tech stack from cloud to edge, enabling the efficient building, monitoring and management of critical infrastructure for improved time-to-value and reduced costs.
Advanced Analytics
Real-time and predictive insights for improved business outcomes, unlocked by applying advanced analytics and AI to SAP and non-SAP data.
Built-in Security
Axiata Enterprise offers significantly more security, compliance, governance services and key features than the next largest cloud provider.
Fast Provisioning
Scale, automation, and fast provisioning for your VMware workloads.